Our goal is to maintain your trust and confidence by handling your personal information with respect and putting you in control.
It's important that you know what personal information we collect and how we use it. The list of entities who process your information, depending on where you create an account, can be found above the 'Contact' section.
We've done our best to make our explanations short and easy to understand. But, if you'd like further information, or have any questions, please contact us using the details in the 'Contact' section below.
If we ever make any major changes to our privacy practices, we'll let you know. If necessary, we'll also ask for your permission.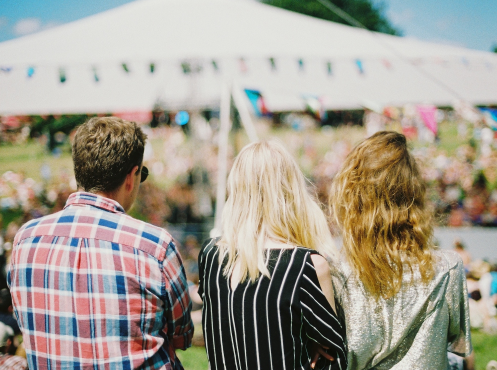 Our Privacy Notice has been designed with you in mind. How the notice applies to you will depend on the way in which you interact with us. For example, if you:
1.

Purchase a ticket from us, we will use the information you provide to fulfil both our and the Event Partners (artist, promoter, record label or venue) obligations to you in delivering that service, and, where permitted, keep you up to date about other events that may be of interest to you.

2.

Browse our sites, we use cookies to tailor your experience and hopefully provide you with a seamless experience.
Your choices and rights under each scenario are explained in more detail below.
Click on 'Learn More' for more information or scroll down to read the full policy.
What information we have & where we get it
We collect and store different types of information when you create an account, buy tickets, contact us, and use our websites, apps and social media. Learn More
How we use your information & why
We collect and use your information for lots of reasons such as helping you get into the shows you love, sharing news, for marketing and as otherwise required by law. Learn More
Who we share you data with & why
We share your information with Event Partner(s) – such as the artist, promoter, record label or venue – as well as other third parties associated with the service provided. Learn More
Your choices & rights
Among other rights, you can choose whether to receive marketing from us. You also have the right to access the information we have about you. Learn More
Looking after your information
We're always taking steps to make sure your information is protected and to delete it securely when we no longer need it. Learn More
Contact us
If you have any questions or feedback about, or how we handle your information, get in touch with us. Learn More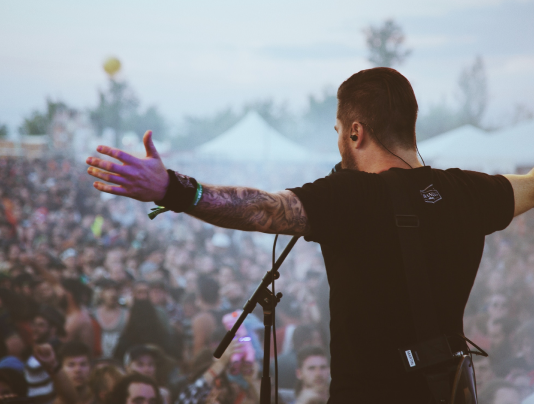 What Information
We Have &
Where We Get It
When you create an account and buy tickets. When you create an account, buy a ticket, register for a presale or have a ticket transferred to you by a friend, we will collect information directly from you. Depending on the service we are providing, this may include your contact and billing information, such as your name, street address, zip or post code, email, phone number and credit card.
When you buy tickets from third parties. Where you buy tickets from third-party e-commerce sites, the third party will send us information such as your contact and billing information and information about your ticket purchase for us to allocate tickets to you.
When using our websites and apps. When you use our websites or apps, we may use tracking tools like browser cookies and web beacons and technology like GPS and Wi-Fi to passively collect data about you, such as the browser and device you're using, your IP address, your location, the site you came from, what you did and didn't use our site/app for, or the site you visit when you leave us. For more information on how we collect this information, see our Cookie Policy
When you contact our fan experience and customer support teams. When you contact our Customer Services teams with a query or provide us with feedback, we record that interaction for evidentiary purposes and to provide support related to your query.
When you use social media and online public forums. When you use a social media feature within our website or apps, post to social media platforms, or post on a public space or on one of our websites, the social media site may provide us with some information about you.
When you book accessible tickets. If you have accessibility requirements, we want to make sure you have the best experience when attending events. To do this, we need to collect details of your requirements. We only do this once, with your requirements then on record for the next time you come back to purchase an accessible ticket.
When you sell a ticket on Ticketmaster. As we are transferring money to you, we need to collect information such as a valid ID as part of our Know Your Customer (KYC) requirements. Once your identity has been verified, we securely delete this information. We may also collect information from you when you use our services as a seller, including additional identification data such as tax identification numbers.
Geodemographic data. We might collect or use suppliers such as advertising and marketing partners who collate geodemographic data such as age range, gender, or information about events you like or products you buy, which assists us in better personalising our services to you. If you'd prefer that we do not do this, see the 'Your Rights & Choices' section below.
Fan images and CCTV. When attending an event at a venue or festival we collect your image and likeness. This might be through CCTV cameras or videographers, photographers on-site. This is primarily collected for the safety and security of our fans; however, we sometimes use these images in our marketing or social media posts. If you wish to object to images being used for marketing visit the 'Your Rights & Choices' section below.
Onsite safeguarding when attending an event. To provide a safe and secure event site we may process personal information to be able to enforce appropriate access management, confirm a person's purpose for being onsite, or for any issues that may arise. As part of our safeguarding policies and procedures, we process personal information about incidents and visitor well-being.
Information used for health/safety purposes. We may collect information from ticket purchasers and attendees for compliance purposes related to infectious disease to the extent required under applicable law. This information may include names, contact details, seat locations, along with entry and exit times.
In situations where a third party for an event organizer requires the collection of health information (such as test results), please refer to their privacy policy and terms to understand how your data was collected and used.
How We Use Your
Information & Why
This section explains how we use your information and the legal grounds/purposes for which we use it.
1.

For the performance of our contract with you

When you make purchases. We use your information when you enter a contract or transaction with us (for example to buy merchandise or a ticket) so we can:

process your order
send you customer service emails including booking confirmations and event reminders
take payment
provide you with customer support.

Event Partner(s). To share with Event Partner(s) who provide services for the event such as the Promoter or Venue to enable them to run the event, allocate seating or notify you if there has been a change to the event or provide important event information.

Verified Fan. Some of our events have Verified Fan presale. If you enter, we process your data to profile you to limit fraudulent ticket purchases. You don't have to enter Verified Fan and if you are rejected, it won't stop you from purchasing tickets at a later date. For full FAQs around how your data is used during the Verified Fan process see our Verified Fan FAQ's fo North America or International

Contest, Competitions and Referrals. We may use your information to confirm your registration for an event or contest. You may give us your friend's information, for example via our referral service to tell a friend about our website or to purchase a gift card. We will only use your friend's information to provide services you requested. Your friend may contact us to ask us to delete their information.

2.

For our legitimate business interests

Marketing. To contact you with information or offers regarding upcoming events, products or services (applicable to markets that rely on legitimate interest) this may be via email, via push and web notifications, via SMS, or social media platforms. You can change your marketing preferences at any time, see Your Rights & Choices section below.
Advertising & cookies. To deliver tailored advertising and marketing communications on our websites and apps depending on your market. (see our Cookie Policy for more information).
Market research & fan feedback. To conduct market research and analysis which helps improve and customise our products and services and to contact you with satisfaction surveys, or to participate in user research (such as focus groups). We include an unsubscribe option for this kind of contact should you no longer wish to receive them.
Personalisation. To make sure our messages and website are relevant to you (depending on your market). For example, when you 'favourite' certain artists and genres, purchase tickets, attend shows with friends and sign up for presales, we will inform you about similar events we think you might be interested in. We create a user profile with the information we have and how you use our services. By turning personalisation off you won't get any personal recommendations and any newsletters you've subscribed to will be generic (although if you've asked to receive alerts about specific artists or venues, you'll still receive these).

We will still perform profiling activities where we need to so we can deliver our services to you, for example for fraud screening purposes and where you specifically request we do so such as for a Verified Fan Presale.

3.

For our overriding legitimate business interests

To prevent or detect unlawful behaviour, to protect or enforce our legal rights or as otherwise permitted by law. For example, making sure tickets get into the hands of real fans. As such, we may use your information to prevent ticket touting, misuse of our intellectual property (e.g. our or our Event Partner's brands), fraud, or other crimes.
Site Protection. This site is protected by reCAPTCHA Enterprises and Google Privacy Policy and Terms of Service apply.
Event security. To protect our fans and ensure the security of our and our Event Partners' operations.

4.

Where you've given your consent

Marketing. To contact you with information or offers regarding upcoming events, products or services (applicable to markets that rely on consent) – this may be via email, push and web notifications, SMS, or social media platforms. You can change your marketing preferences at any time, see Your Rights & Choices section below.
Location-based services. For example, our apps request location permission for functions like browsing events near your location and receiving push notifications about them or seeing yourself on the map at an event.
Advertising & cookies. To deliver tailored advertising and marketing communications on our websites and apps, depending on your market. (see our Cookie Policy for more information).
Accessibility. To process your health data to meet your accessibility requirements, where specifically required and explicit consent is provided.
Commercial Partners. We sometimes work with Commercial Partners who we share data with. These are third party data controllers that we work with to provide additional value-add services, such as our travel packages, sponsors or exclusive presale deals. In some circumstances, where sharing is not necessary for us to perform the contract, you have requested, we will request your permission.

5.

To protect your vital interests

Health and Safety. Any information collected by us or our third-party partners in compliance with applicable health and safety requirements will only be used to contact attendees or shared with relevant local, government officials. This information is regularly deleted.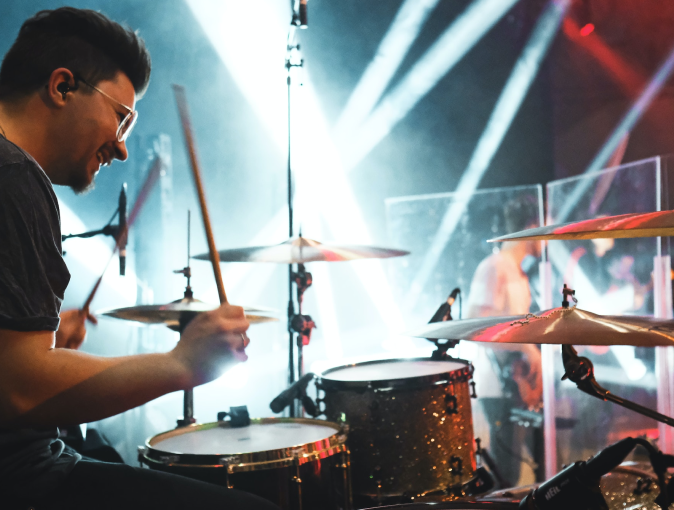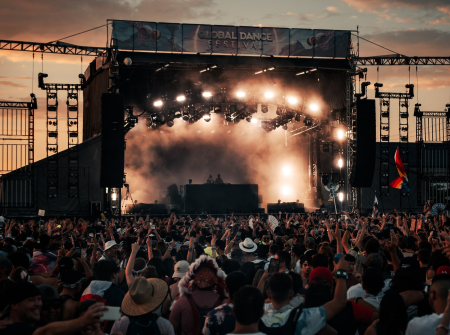 Your rights and choices may differ depending on the country where you are accessing our services from. These have been split out below
Where you have given us your consent (applicable to our markets that rely on consent), you can withdraw it by doing the following:

To stop receiving our marketing you can change your preferences within your account, follow the unsubscribe instructions in any of the emails we send you or contact us and we will do it for you.
To opt out of the use of cookies and tracking tools, please see our Cookie Policy. This can also be done my updating your preferences in the cookie management tool on any of our websites and apps.
To opt out of location tracking and push notifications, you can change the settings on your device or keep your location off. To stop web push notifications, you will need to use your browser settings.

Where we have relied on a legitimate interest (applicable to our markets that rely on consent), you can object to it by doing the following:

To object to receiving our marketing you can change your preferences within your account, follow the unsubscribe instructions in any of the emails we send you or contact us and we will do it for you.
To object to personalisation you can change your preferences within your account. If this option is not available, you can contact us and we will do it for you.
To object to being contacted as part of fan feedback, you can unsubscribe through the mechanisms in the messages to you or contact us and we will do it for you.

As a global company, our fans are located all over the world, depending on your market there are specific laws and regulations around privacy rights such as the GDPR in Europe, LGPD in Brazil and CCPA in United States. The below rights may be appliable in your market.

The right to request that your information be deleted, otherwise known as erasure or restricted from further use. The right to delete or erase your account cannot be made where you have a ticket or transaction for a future event even if you have printed or received these tickets so once the event has passed then this request can be exercised. A deletion of your account will result in loss of access to any digital assets (i.e. NFTs) that you may own.
The right to request a copy of the information we hold about you, also known as right of access.
The right to correct, amend or update information you have given us (where you have an account with us you can also do this by logging in and updating your information).
The right to contest any automated decision we make about you. An automated decision is a decision taken without any human intervention which has legal consequences (e.g. credit checking). We don't typically carry out automated decision making but, if we do, we will make it clear where such decisions are being made.

To exercise any of the above rights please contact us using our Webform please use the email associated with your account in order for us to locate your personal data. You may designate an authorized agent to submit requests on your behalf. For an authorized agent to be considered verified, you must provide the authorized agent with signed, written affidavit to make such requests or a power of attorney. We may follow up with you to verify your identity before processing an agent's request.

Please note that whilst we will carefully assess every request we receive, your rights and the time period for actioning a right may differ according to your place of residence and we may not always have to comply. When this happens, we will explain why.

You have certain choices about how we use your information.
You have rights pertaining to the collection, use, and sharing of your personal information.
Depending on where you live in the United States, for all other countries please see Global Rights above, you may have specific rights around your personal information. Below we explain what those rights are and how you can exercise them:

Disclosure. You have the right to request a report showing the personal information collected, shared, and sold about you.
Deletion. You have the right to request that we delete any personal information collected from or about you.
Correction. You have the right to request that we correct inaccurate personal information collected from or about you.
Opt-Out of Sale/Processing. You have the right to opt out of the sale of your personal information. You also have the right to opt out of the processing of your data for targeted advertising or profiling purposes.
Non-Discrimination. We shall not discriminate against you based on your exercise of any of the above rights.

You may submit a request to enact any of the above rights by clicking here to submit a request or calling us at 855-663-0150. You may also submit your request by mailing a letter to the address at the bottom of this policy. Please be sure to include your full name, email address, and which type of request you are making in your letter.

Your "Do Not Sell or Share" Rights Under the CCPA. Under the California Consumer Privacy Act (CCPA), California residents have the right to opt out of Ticketmaster sale or sharing of their personal information, as defined by the CCPA. California residents may exercise this right to opt out online by submitting a "Do Not Sell or Share My Information" request here. Alternatively, California residents may submit a request to opt out of sales or sharing by calling us at 855-663-0150.

To verify your identity, we may collect information such as your full name and email address. This information will be compared to our existing records to verify the identity of the individual submitting the request. We may also require you to confirm your request via an automated email message before responding to your privacy rights request. Depending on the sensitivity of the information requested and the type of request, we may require additional information to verify your identity before responding.  We will respond to your request within 45 days if possible and required under the law. Please note that if you we deny your request, you may appeal this denial by contacting us using the information at the bottom of this policy.

Personal Information Collected:

Names and Aliases
Physical Address
Phone Number
E-Mail Address
IP Address
Unique Identifiers
Interactions with Customer Service
Information about transactions made on our services
Fan Preferences and Attributes
Cookies/Web Beacons - We use tracking tools like browser cookies and web beacons. To learn more about these tools and to control them, please click here.

Sensitive Personal Information. Please note that we will never use or disclose any sensitive personal information you give us except to provide you with the goods and services you have requested or for the limited purposes allowed under the law.

Personal Information Disclosed for a Business Purpose or Sold/Shared:

Categories of Personal Information
Personal Information
Disclosed for a Business Purpose
Sold
Categories of Third-Party Recipients
Identifiers
Names and Aliases
x
x
Business Partners, Data Brokers, Technical Service Providers
Physical Address
x
x
Phone Number
x
x
E-Mail Address
x
x
IP Address
x
x
Business Partners, Technical Service Providers
Unique Identifiers
x
x
Unique Tax Identifiers
x
 
Government Entities
Commercial Information
Interactions with Customer Service
x
 
Technical Service Providers
Information about transactions made on our services
x
x
Business Partners, Data Brokers, Technical Service Providers

Individual's Preferences and Attributes

x

x

Internet/ Electronic Activity

Cookies/Web Beacons

x

x

Device Attributes

x

x

Sensitive Personal Informatio
SSN/TIN
x
 
Technical Service Providers, Government Agencies
Health Information
x
Drivers License/Passport Number
x
Demographic Information
x
Technical Service Providers
Precise Geolocation
x

You may designate an authorized agent to submit requests on your behalf. For an authorized agent to be considered verified, you must provide the authorized agent with signed, written affidavit to make such requests or a power of attorney. We may follow up with you to verify your identity before processing an agent's request. Failure to follow these instructions may result in our inability to process your request.

To view our CCPA request metrics, please click here.

"Shine the Light" Law. If you are a California resident and have an established business relationship with us, you can email us to request a list of the personal information we have shared with third parties for their marketing purposes. We will also give you a list of the third parties that have received your information. You can make a request one time each year. Mention in your email that you are making a "California Shine the Light" inquiry. We will respond within 30 days.

Do Not Track. Our websites and apps are not designed to respond to "do not track" requests from browsers.

Our sites and apps are not intended for children. Our sites and apps are meant for adults. We do not knowingly collect personal information from children. If you are a parent or legal guardian and think your child has given us information, you can contact us.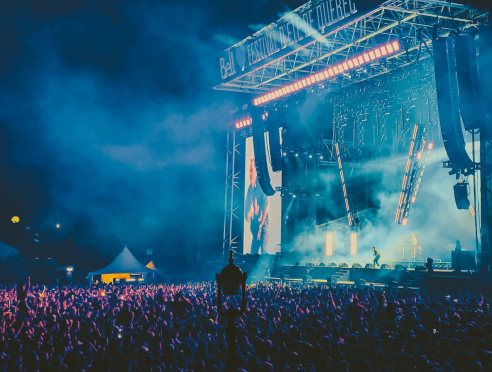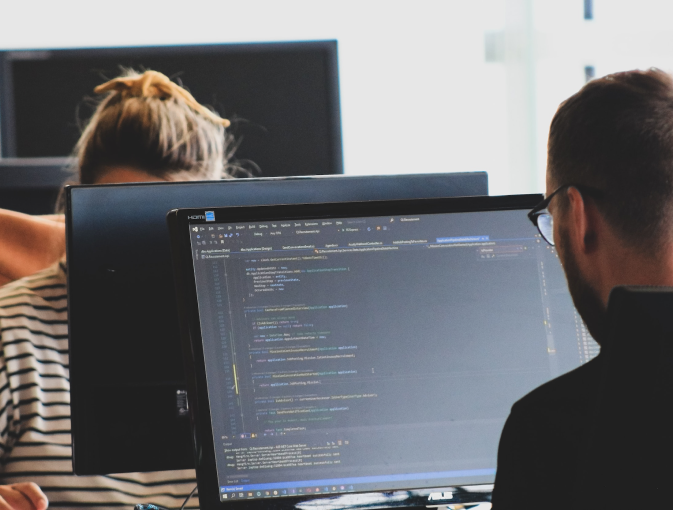 Looking After Your
Information
We have security measures in place to protect your information. The security measures we use will depend on the type of information collected. If you think that an unauthorized account has been created using your name, contact us. We are not responsible for third party websites and apps. If you click on a third-party link, you will be taken to websites we do not control. This policy does not apply to the privacy practices of those websites. Read the privacy policy of other websites carefully. Our site may also serve third-party content that contains their own cookies or tracking technologies.
We only keep your information for as long as required to provide you with the services you request, for the purposes outlined in this policy and for any legal purposes for which we are obliged to keep the information. For example, we retain certain purchase information for accounting and tax purposes even after you have deleted your account. Our retention rules are dependent on whether the information is necessary to provide the product or service, what consents have been provided around the use of personal information and what statutory, contractual, or other legal obligations do we have to retain personal information. We will securely delete your information when it is no longer required for these purposes, in line with our company policies.
As a part of a global group of companies headquartered in the United States, we rely on shared services, some of which may be located outside of your country where you are resident. At the same time, when world-class acts are touring, in order to provide you a seamless experience, your information may be transferred internationally.
When transferring information, there are strict rules in place to ensure your data is still protected to a high standard. Where we do this, we will ensure that appropriate safeguards are put in place. Where your information is transferred outside of your local market, we use contractual measures and internal mechanisms requiring the recipient to comply with the privacy standards of the exporter, we will use one of the mechanisms listed below.
Contractual Clauses, such as the Standard Contractual Clauses approved by the European Commission and other Regulatory Bodies where applicable.
Binding Corporate Rules
Binding Corporate Processor Rules
For more information, or to get a copy of the relevant documentation please contact us.
Data Controller per country
The data controller that processes your data will be the entity with whom you have an account or subscription with. The list below indicates the data controllers by country.
| Country | Company |
| --- | --- |
| Australia | Ticketmaster Australasia Pty Ltd |
| New Zealand | Ticketmaster NZ Ltd |
| Austria | Live Nation Austria GmbH ("LNA") |
| Germany & Austria | Ticketmaster GmbH |
| Belgium | Ticketmaster Belgium N.V |
| Brazil | Ticketmaster Brasil Ltda. / CNPJ No. 42.789.521/0001-10 |
| Czech Republic | Ticketmaster Česká republika, a.s. |
| Denmark | Ticketmaster Danmark A/S |
| Finland | Ticketmaster Suomi Oy |
| France | Ticketnet |
| Greece | Ticketmaster Hellas S.A. |
| Cyprus | Tickethour (Cyprus) Limited |
| Ireland | TicketlineUnlimited Company t/a Ticketmaster |
| Italy | Ticketmaster Italy s.r.l. |
| Netherlands | Ticketmaster B.V. |
| Norway | Billettservice AS |
| Poland | Ticketmaster Poland sp. z o.o. |
| Spain | Ticketmaster Spain S.A.U. |
| Sweden | Ticketmaster Sverige AB |
| Switzerland | Ticketmaster Schweiz AG |
| United Kingdom | Ticketmaster UK Limited |
| Turkey | Biletix Bilet Dağıtım, Basım ve Ticaret A.Ş. |
| Thailand | Thaiticketmajor Co.,Ltd |
| UAE | Ticketmaster Middle East FZ-LLC |
| South Africa | Ticketmaster South Africa Proprietary Limited |
| Mexico | Ticketmaster New Ventures S. de R.L. de C.V. |
| Singapore | Ticketmaster-Singapore Pte. Ltd. |
| Taiwan | Tixcraft Inc. |
| Canada | Ticketmaster Canada Holdings ULC |
| United States | Ticketmaster L.L.C |